Show Blog Widgets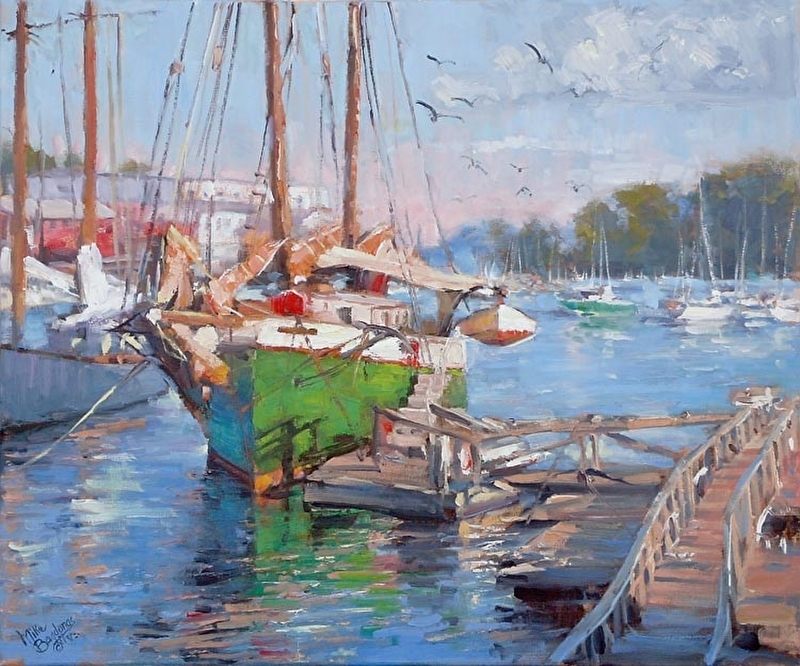 Camden Windjammer
Mike Bagdonas' studio painting from Camden, Maine entitiled "Camden Windjammer"was a winning painting in Paint Amercia Association's Third Annual Paint America Top 100 Competition for 2008. This show is an all media, all state National competition of original two dimensional art. The goal of this show is to have all states represented with an ideal scenario being two paintings per state. Mike also had another painting in the 2nd 100 of this show entitled "Gloucester Fishing boats". The first scheduled exhibit for the Top 100 show is at the Cornell Museum-Old School Square, Delray Beach, Florida from April 30, 2009 to June 13, 2009.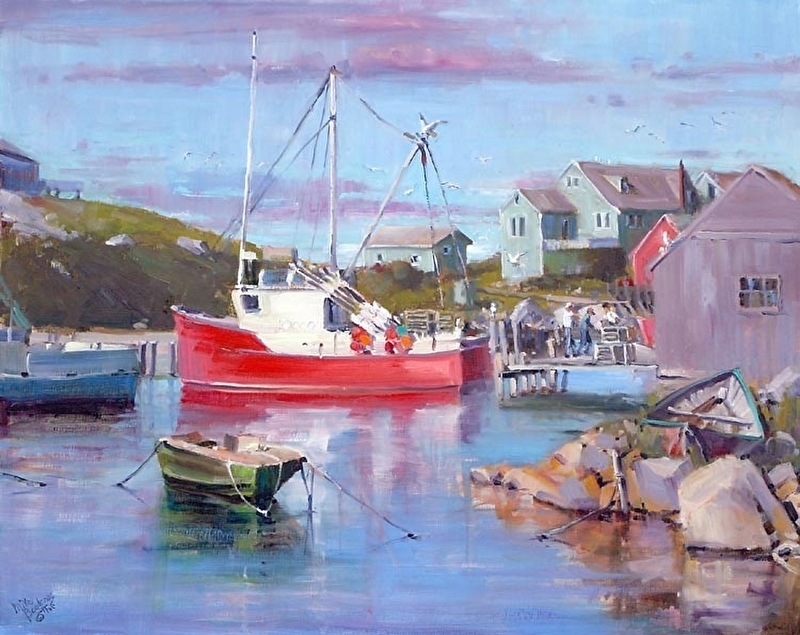 Morning At Peggys Cove
Mike Bagdonas and his wife, Diane, recently travelled to New England and Nova Scotia, Canada ostensibly to see the famous fall colors. Well, they missed them! However, their travel to coastal Nova Scotia near Halifax; and, Maine and Massachusettes from Bar Harbor to to Boston was awe inspiring. Mike had promised his wife that he would not paint on this trip so they could cover alot of ground with minimal logistical problems. This was a first. Mike did, however, sketch and take hundreds of digital photographes of the beautiful coastal areas. From those sketches and photos Mike has begun painting a series of studio paintings based on his views of these beautiful areas. Mike will head back to these locations soon, however, to paint "En plein air" as it was really tough not painting on site. The image posted as part of this blog entry was painting from sketches and photos from one of Mikes favorite locations on the trip. Peggy's Cove is an absolutely breath taking small village and fishing boat harbor near Halifax, Nova Scotia, Canada. My intent with this painting was to depict the beautiful morning light shinning on this brightly painted lobster boat moored in the calm morning waters of Peggy's Cove. I hope you enjoy viewing this painting as much as I enjoyed seeing this location and painting this 24" x 30" oil painting.