Show Blog Widgets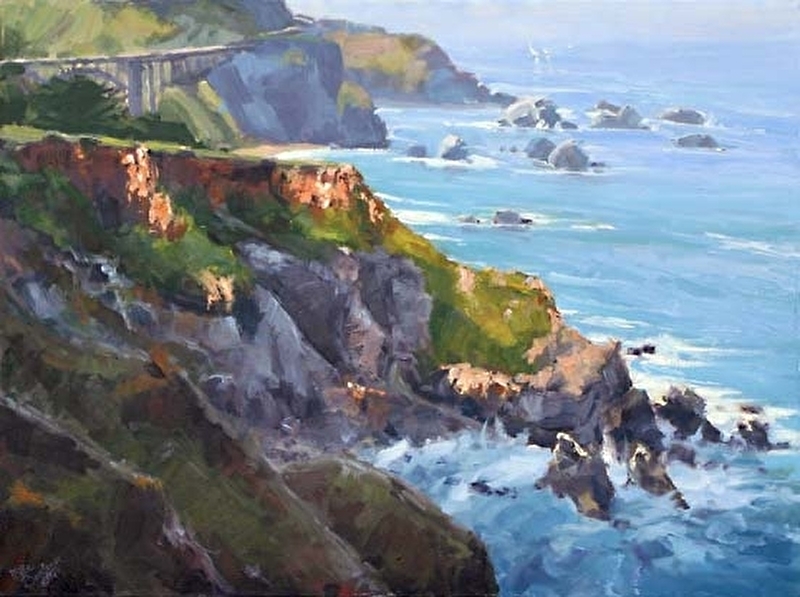 Morning Coastal beauty
Mike had a plein air painting completed during the Carmel Art Festival in May, 2008, accepted into the Oil Painters of America Western Regional Juried Exhibit of Traditional Oils. This prestigious show will be held at the Devin Galleries in Coeur d' Alene, Idaho from Sept 12 to Oct. 11, 2008. Opening reception will be held on Sept 12, 2008 from 5 to 8PM.

The painting,"Morning Coastal Beauty" was painted one clear morning along the California coast at Garrapata State Beach between Pt Lobos and Big Sur. Mike was poised just above the cliffs dropping to the Pacific ocean. The view was perfect as the first light slid over the mountains to the east and was just irresistible. The bridge located in the distance is the Rock Creek Bridge. This area of the California coast contains unbelievable rugged beauty for miles and miles and is well worth the effort to visit whether you are a painter or not!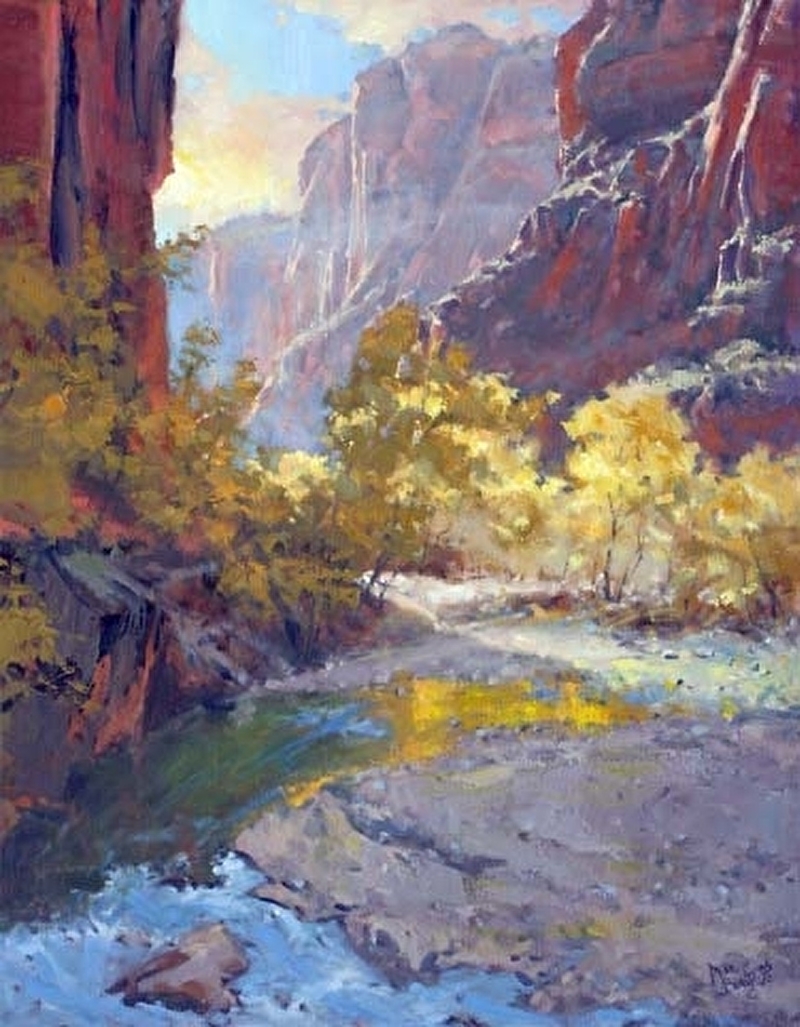 Reflections Down Canyon
Mike Bagdonas had two paintings accepted into the National Paint The Parks Top 100 competition for 2008 sponsored by PaintAmerica. Two of his smaller paintings were also accepted into the second fifty of the Mini50 competition for 2008. Mikes two larger paintings in the Top 100 were both fall color scenes of Zion National Park and were studio paintings created from plein air studies in November 2007. The titles of the two winning paintings are "Reflections Down Canyon" and "First Light Over The Narrows". The two paintings in the 2nd 50 of the Mini 50 competition were plein air paintings done also in 2007 in Grand Teton National Park and Yosemite National Park.
Mikes two larger paintings in the Top 100 Competition will be touring the country during the second half of 2008 and in 2009 at several prestigious venues. The travelling Exhibition will begin at the Jefferson National Expansion Memorial in St. Louis, Missouri on August 1, 2008. Mike also had two paintings in the 2007 Top 100 competition show that just concluded their travels at the St George Art Museum in St George, Utah.